You must allow cookies and JavaScript for a proper shopping experience.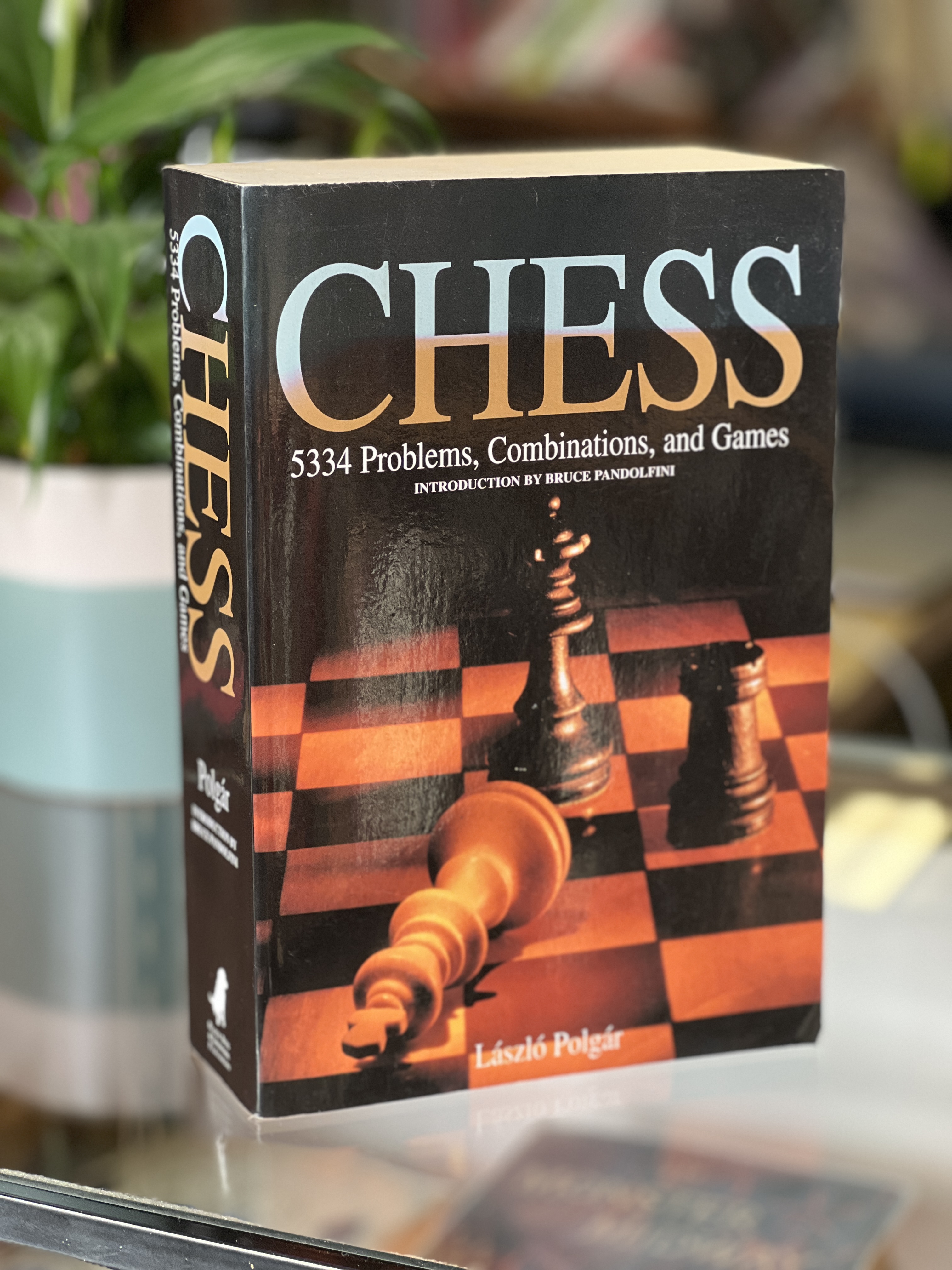 Price: $18.00
Publisher: New York, Black Dog & Leventhal Publishers : 2013
Seller ID: 101396
ISBN-13: 9781579125547
Binding: Paperback
Condition: Very Good +
---
"Chess, 5334 Problems, Combinations, and Games, Laszlo Polgar, Black Dog & Leventhal Publishers, New York, 2013. VG+ paperback. Large 1100 page book, claims to be the largest collection of chess moves assembled in one volume. VG+ condition, tight, square, no marks, spine not cracked. Clean. "
View More...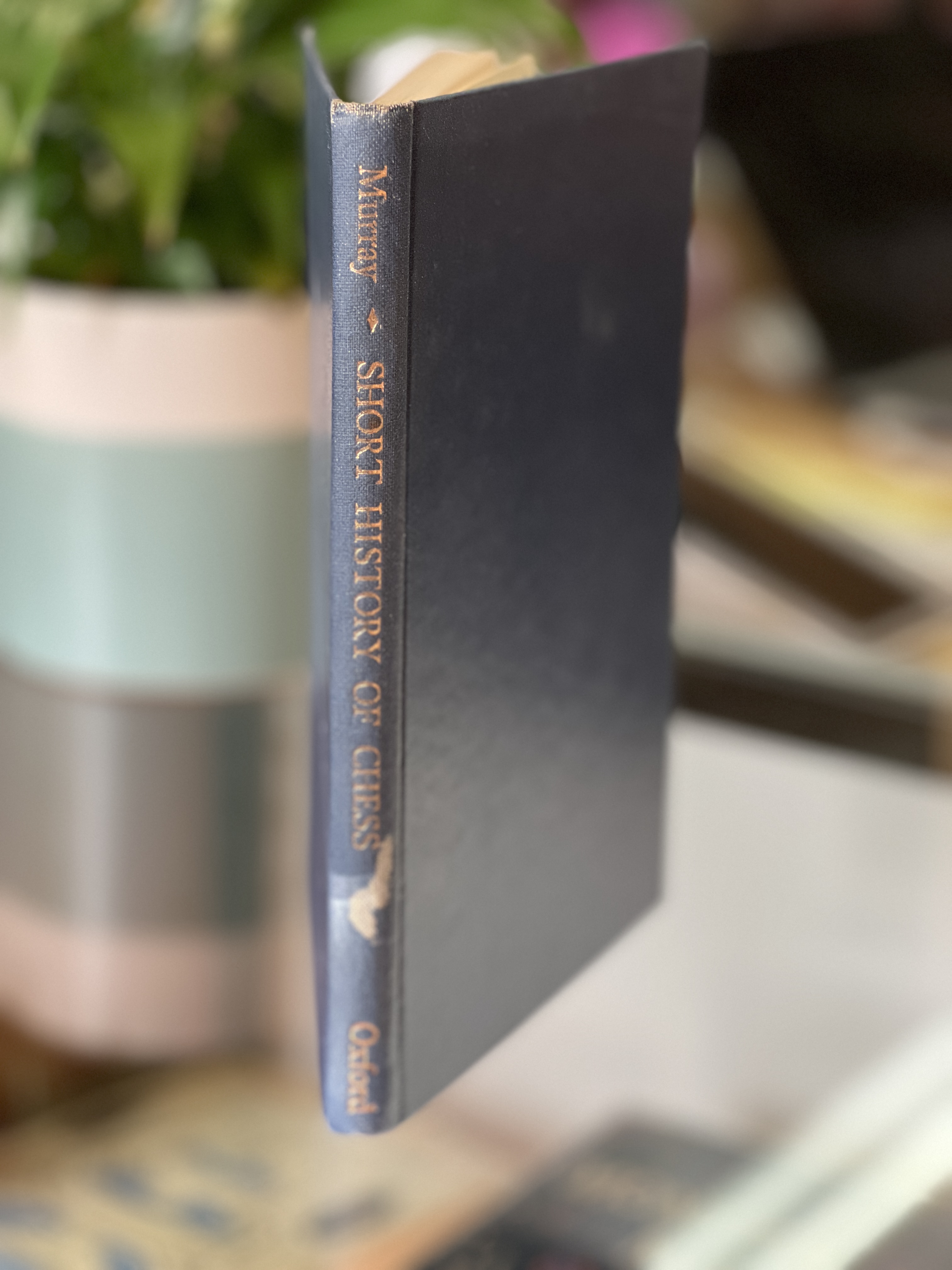 Price: $25.00
Publisher: London, Oxford At The Clarendon Press : 1963
Seller ID: 101394
ISBN-13: 9784871877541
Binding: Hardbound
Condition: Very Good
---
"A Short History of Chess, H.J.R Murray, Oxford University Press, London, 1963. Presumed first edition, lacking jacket. Some light wear. VG. "
View More...