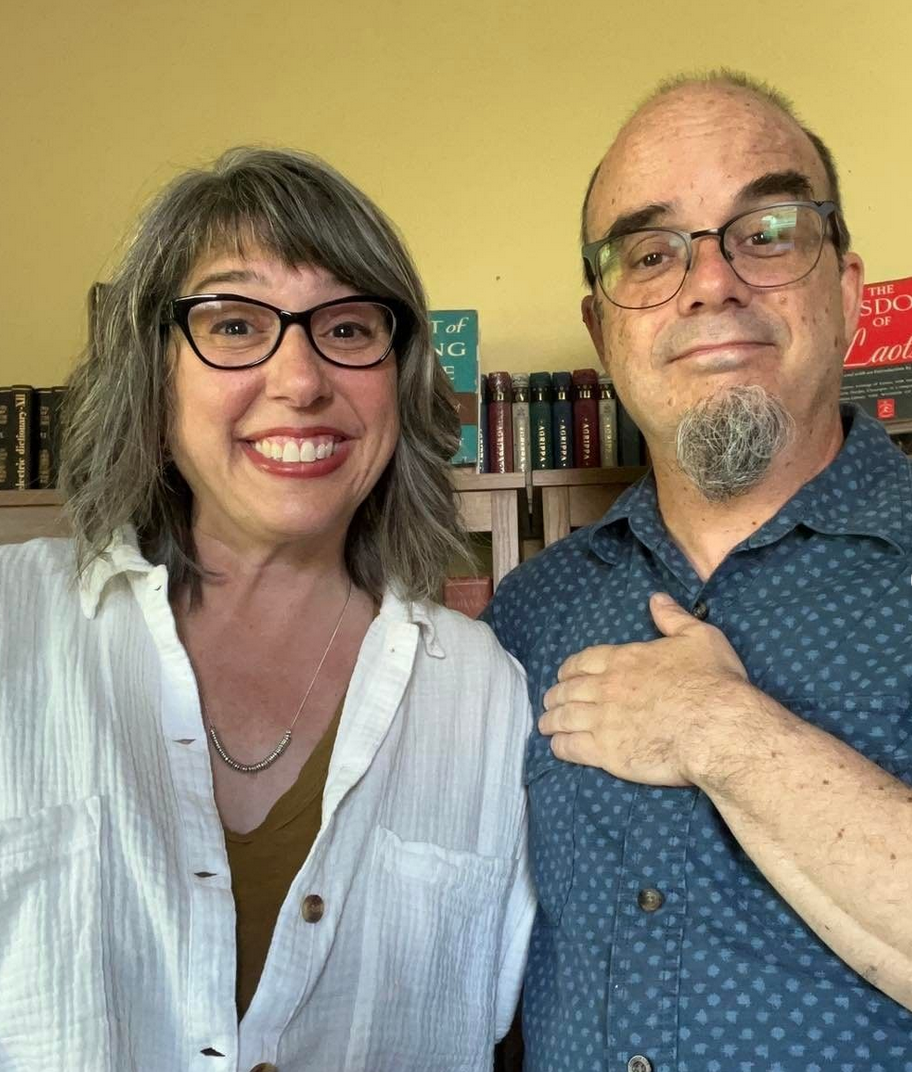 About Us


Allow me to introduce ourselves—we are Kevin and Dianne Germain of Splendor Solis Books. We, like many of you, have a deep and profound love for books. We both have been collecting since we were kids—just eating up whatever we could find that struck our fancy; mostly weird, and esoteric non-fiction but also lots of amazing literature. When we were first married—30 years ago—we daydreamed about how when we got older and ready to retire, we'd like to open a brick-and-mortar bookstore. Well, things didn't happen quite to plan, but almost. We decided that we didn't want to wait for retirement (although it's not that far away...) or to be in only one community—so instead we took to the internet and the road to bring you all the wonderful finds that we love to hunt down. Our business model included vending around New England and setting up shop on social media. When everything locked down in 2020 due to the pandemic we went solely to online sales and built our book community on Instagram and Facebook. What we learned and saw was that we were ALL hungry for connection, and well, what better way to do that than through books. Books seemed to unite us from what was becoming a vastly divided world. Our minds open to so many possibilities when we crack open a book and dive in.
With all the fabulous support we received from this community we grew our library and were back out vending by the summer of 2021 continuing to meet so many more wonderful book lovers in person once again. Things were going swimmingly and by mid fall of 2021 we realized our day jobs in the medical field weren't sustaining us spiritually, emotionally, and psychically—so we made the leap from our medical gigs to become full time book sellers!
So here we are now in August of 2022—one year since we started this website, and you can see for yourself how the library keeps growing and our community keeps building—come visit us on Instagram. Our most sincere hope is that you find all things strange and wonderful here. If you don't see something you're looking for please reach out to us via email.
So, with that, welcome to our book community.
Stay curious and keep reading.
With love,
Kevin and Dianne