Welcome to Splendor Solis Books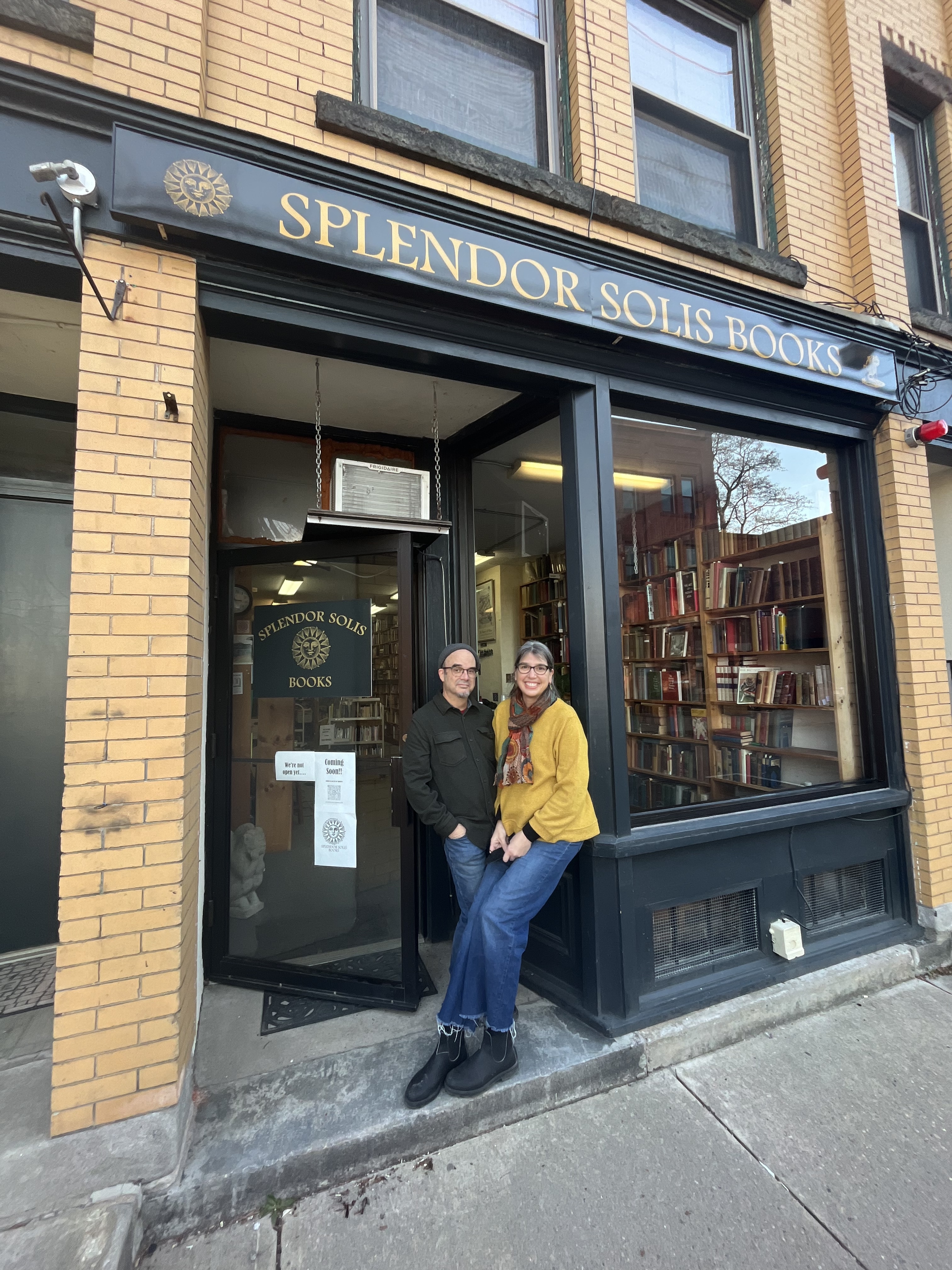 New store hours!
WED-SAT: 11am-6pm
SUN: 11am-5pm
21 Market Street Northampton, Massachusetts.
Formerly, Gabriel Books.
Step inside for a quick view!
About Us: We're a husband & wife team who sell unusual, used, and new books on spirituality, books on the occult, books about esoterica, and anything else we feel relates to these endeavors. We consider our approach in curating books progressive because we believe a modern spirituality begins with critical and evidence based thinking taking into account the scientific method. Thus, our books reflect these choices. Most of our selection is intuitively driven by the desire to know existence in all of its expressions. We believe a deeply spiritual individual is a curious individual with a desire to seek truth in all its forms — with all its messy and edifying beauty. As such, we consider books not only beautiful objects and wonderful repositories of knowledge, but envision them as tiny gateways to the past, future and perhaps, even other dimensions. We buy books, contact us for more information. Follow us on Instagram.
We generally ship our orders media with tracking. If you would like other shipping options please contact us about your order and we can arrange shipping to your preferences.